I'm an executive coach, passionate public speaker, energetic storyteller, television pundit, campaigner, writer, actor and social entrepreneur.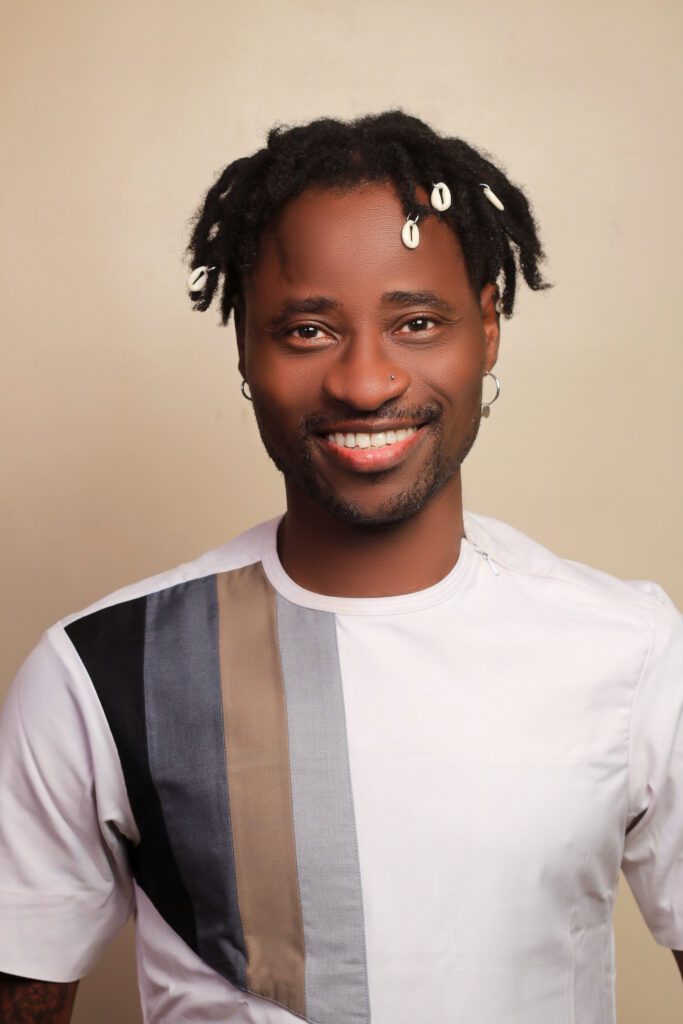 I am Bisi Alimi, the angelic troublemaker!
My life and work are inspired by Bayard Rustin, the civil rights and LGBTQI advocate who said, "we need in every bay and community, a group of angelic troublemakers."
In 2004, I came out as gay on national television in Nigeria, making me the first Nigerian LGBTIQ person to do so.
I am an Executive Coach, Passionate Public Speaker, Energetic Storyteller, Television Pundit, Campaigner, Writer, Actor and social entrepreneur.
My expertise in Social Justice ranges from Sexual Orientation and Gender Identity to Race and Race Relations, Feminism, Education and Poverty Alleviation. 
I had my bachelor's degree in Theatre Arts from the University of Lagos in 2009. In 2011, I obtained my Masters's in Global Governance and Public Policy from Birkbeck College, University of London and a business and executive coaching certification from Meyler Campbell.
I have over 20 years of experience in advocacy, starting during the HIV/AIDS epidemic in Nigeria in the late 90s
Between 2014 and 2016, I was a visiting lecturer at Freie University and Humboldt University in Berlin, where I taught "Pre and Post-Colonial Sexual Orientation and Gender Identity in Africa".
As a writer, I have written many controversial opinion pieces, including; "Men can't be Feminist", "I am no longer talking to Black Africans about Race", "Why It's So Dangerous To Pretend That Racism Doesn't Exist" and many others.
"The Development Cost of Homophobia" is my most successful article yet. It has been translated into over 15 languages globally. Finally, my piece for the Guardian: "If you say being gay is not African, you don't know your history", has amassed great reviews and is cited in many news articles and journals globally.
My collection of poetry titled "Who Am I? " includes: "A note to my father", "The answer is always there", "I told them a tale", and "Who Am I?"
As a social/political pundit, I have appeared on international TV stations, including CNN, BBC, Al Jazeera, and CCTV, and outlets like NPR and the Washington Post have profiled me.
As a public speaker, I have given two TEDx talks, including "There should never be another Ibrahim" [has been listed as one of the 14 most inspiring QUEER TEDx talks of all time] and "How I became an Angelic Troublemaker". I gave the closing speech at the Daily Beast event hosted at the New York Public Library titled, "I am Bisi Alimi, and I am not a victim." as well as a keynote speech at many international events worldwide.
I consulted for the World Bank on the Economic Impact of Homophobia and served on the Bank advisory board on SOGI. I am a fellow of the Salzburg Global LGBT Forum, Human Rights Campaign Global Innovator, The Moth Global Fellowship and New Voices at the Aspen Institute. 
I was second runner-up for Campaigner of the Year at the European Diversity Award 2016, shortlisted for Diversity Role Model – LGBTIQ for the National Diversity Awards in 2015 and 2017, and also shortlisted for Roberta Cowell Gay Times Honour.