Development aid to governments that permit specific social groups to be ostracized can carry very real economic costs. As new loans are considered, steps should be taken to ensure that the benefits are as inclusive as possible.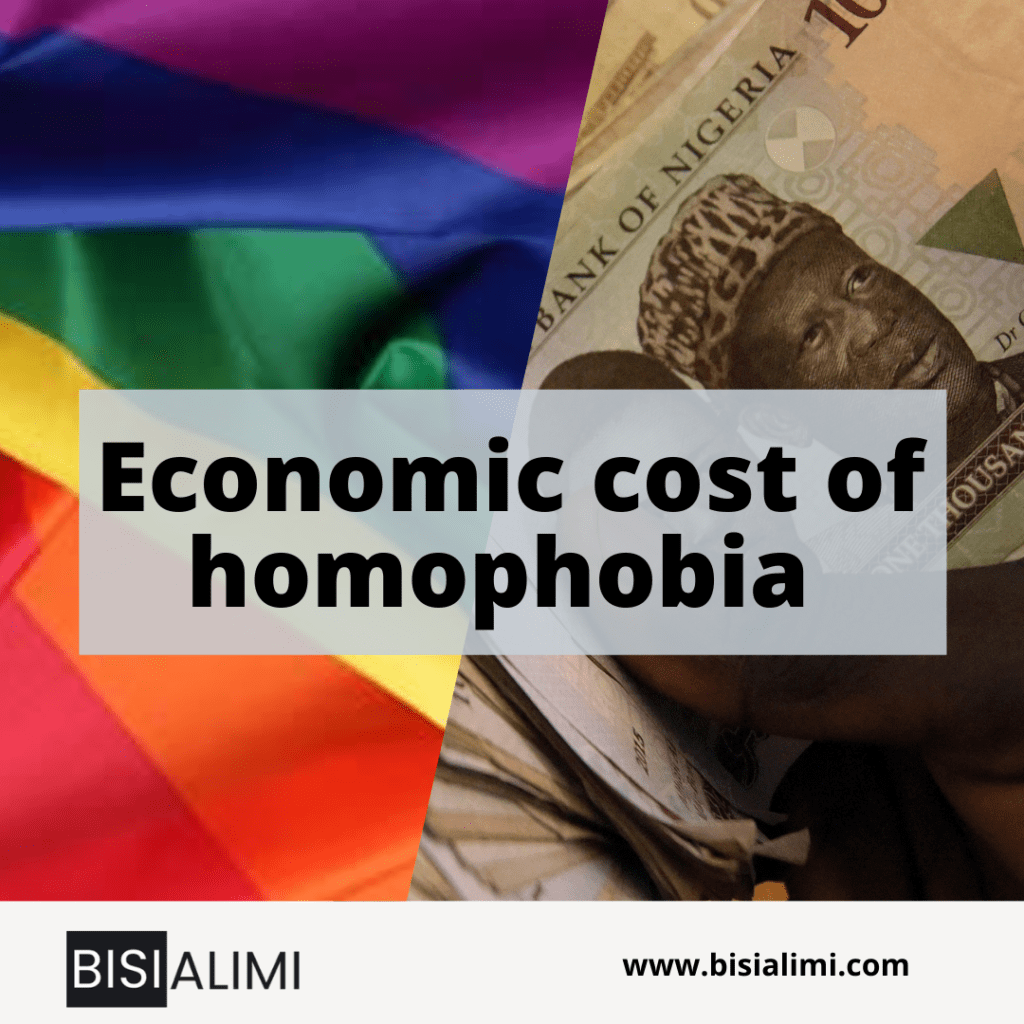 As a gay man living in Nigeria, my biggest challenge was choosing between my sexuality and my job.
In 2004, I was at the start of my acting career. I had just left university, and I was featured in "Roses and Thorns," a prime-time soap opera on Galaxy Television, one of Nigeria's most popular TV stations. I was playing the role of "Richard," the only son of a rich family who was having an affair with the house maid.
Whispers were making the rounds about my private life, and I decided it was time to come out. So I agreed to go on Nigeria's most-watched television talk show to discuss my sexuality.
Almost immediately, my character was eliminated. And when my job disappeared, so did my financial security. Like many gay men and lesbians in Africa, my choice was between economic freedom and mental imprisonment.
This year, Nigeria and Uganda put in place draconian anti-gay laws, sparking a worldwide debate about human rights. This debate has also started at the World Bank, whose president, Jim Yong Kim, recently declared that "institutionalized discrimination is bad for people and for societies."
Kim's statement has invited criticism and controversy. Often, as in Uganda and Nigeria, we hear the claim that opposition to official discrimination against gay, lesbian, bisexual, and transgender (LGBT) people is simply a way to impose "Western" values on Africa. But this assumes that homosexuality is "un-African." And, despite the absence of evidence that any given country or continent does not have LGBT people (and ample evidence to the contrary), it is an assumption that an increasing number of African leaders have embraced.
In 2006, President Olusegun Obasanjo, then Nigeria's president, was among the first to do so. Uganda's President Yoweri Museveni followed suit when signing the anti-gay bill into law in 2014. Other leaders, from Gambia's President Yahya Jammeh to Zimbabwe's Robert Mugabe, have spoken in the same vein.
These official attitudes have caused significant suffering for Africa's gays and lesbians. Indeed, the price of homophobia for gay people in many African countries is painfully clear: legal penalties, social ostracism, and mob justice.
But here is what Africa's anti-gay leaders miss: legal protections are not only a human-rights issue, but also an economic issue. Kim is exactly right, and research has started measuring the economic costs of homophobia by exploring links between anti-gay sentiment and poverty in countries where laws and social attitudes proscribe same-sex relationships.
M.V. Lee Badgett, an economist at the University of Massachusetts-Amherst, presented the initial findings of a study of the economic implications of homophobia in India at a World Bank meeting in March 2014. Badgett estimated that the Indian economy may have lost up to $23.1 billion in 2012 in direct health costs alone, owing to depression, suicide, and HIV treatment disparities caused by anti-gay stigma and discrimination.
In addition to such concrete costs, being gay can bring violence, job loss, family rejection, harassment in schools, and pressure to marry. As a result, many gay people have less education, lower productivity, lower earnings, poorer health, and a shorter life expectancy.
In Nigeria, I started the Independent Project for Equal Rights (TIERs) in 2005 to respond to the increasing number of people who were losing their jobs because of suspicions about their sexuality. During our first year, we provided support for dozens of people. One young man, "Olumide," was given temporary housing after his family kicked him out for being gay. Another, "Uche," was fired from his job as a chef after his sexuality was revealed. TIERs helped him with accommodation and capital to set up a catering business. Though almost 10 years have passed, it is still not safe to use their real names.
Across Africa, the economic costs of discrimination are increasing, in line with growing pressure on employers, landlords, health-care providers, educational institutions, and others to exclude LGBT people.
Today, the World Bank and other development agencies are mapping out the global development priorities that will follow the Millennium Development Goals (MDGs), which officially end in 2015 and included specific targets for promoting gender equality and empowering women as a strategy for economic growth. Looking ahead, the Bank should take the same approach to LGBT rights and make legal protections for sexual orientation and gender identity a condition for countries receiving loans.
Building recognition of women's rights into the MDGs did not corrupt African cultures by imposing "Western" values; in fact, it strengthened many African countries, which now lead the world in the representation of women in government. By pursuing similar protections for LGBT people, international investment and aid can improve economic performance and strengthen respect for basic human rights.
The World Bank, always wary of entangling itself in "political" questions, emphasizes that it is not a global human-rights enforcer. But it also increasingly recognizes its own role as a facilitator in helping Bank members realize their human-rights obligations. LGBT rights should be a test case.
Aid to governments that permit specific social groups to be ostracized can carry very real economic costs. As new loans are considered, steps should be taken to ensure that the benefits are as inclusive as possible.
If the Bank – which currently lends Nigeria almost $5.5 billion and expects to commit an additional $2 billion in each of the next four years – moved in this direction, other funders might follow. Africa's LGBT people desperately need such powerful allies in their struggle for human and economic rights.